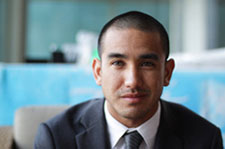 Håfa Adai and thank you for visiting guahanlaw.com.
I help people who, for many different reasons, need to go to court.  I help clients who are going through a divorce, custody disputes over their children, or just want advice about how much child support they should be paying.  I help people who have been accused of DUI and other crimes.  I also assist people who need help drafting a will or handling the probate of an estate.
I offer efficient and effective representation, flat-fees when it is appropriate, and unbundled legal services to give clients certainty on how they will pay for my services up front.  This also allows me to help clients who may not otherwise be able to afford a lawyer.